Guess The Palette
April 8, 2021
Are you up for a fun little game? Guess the name of every palette I will be posting here each week throughout April, and you could win an enchanting hard-cover embroidery book, with 12 beautiful stitching projects.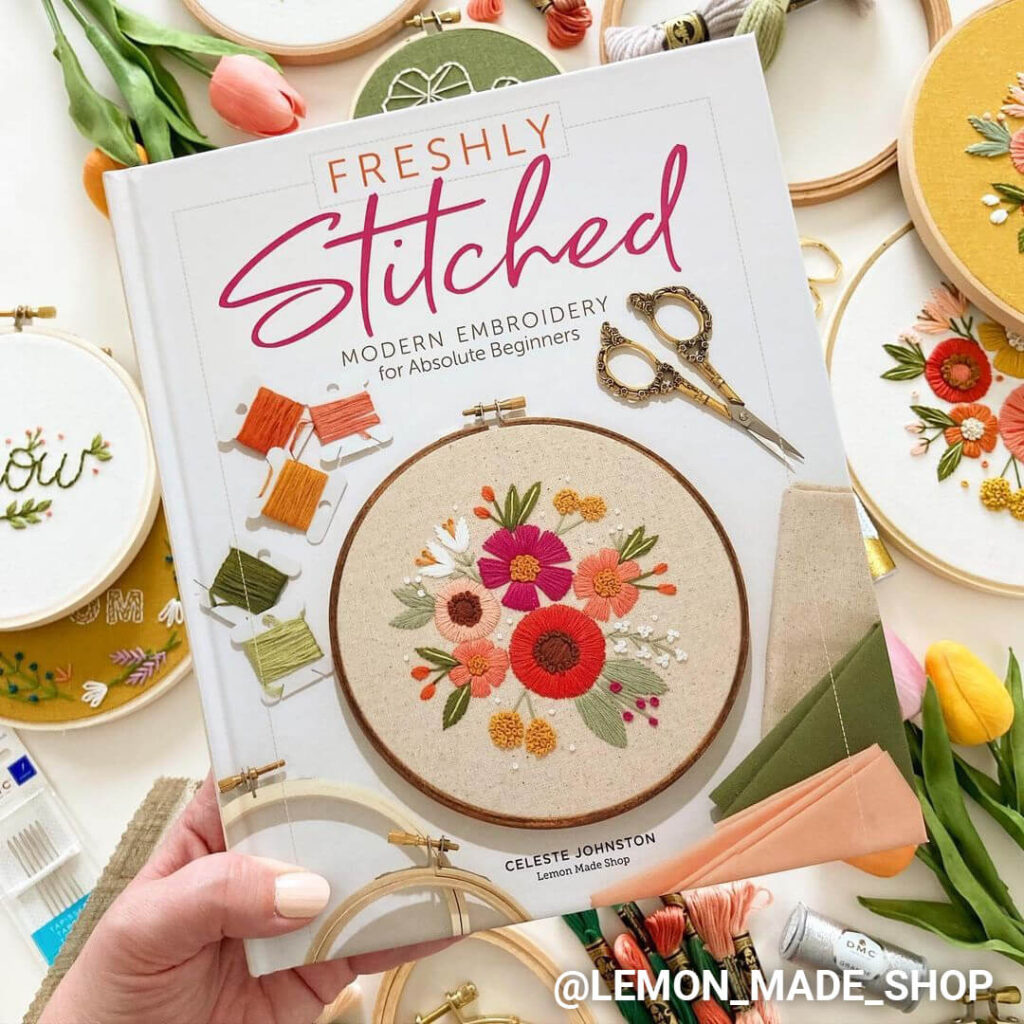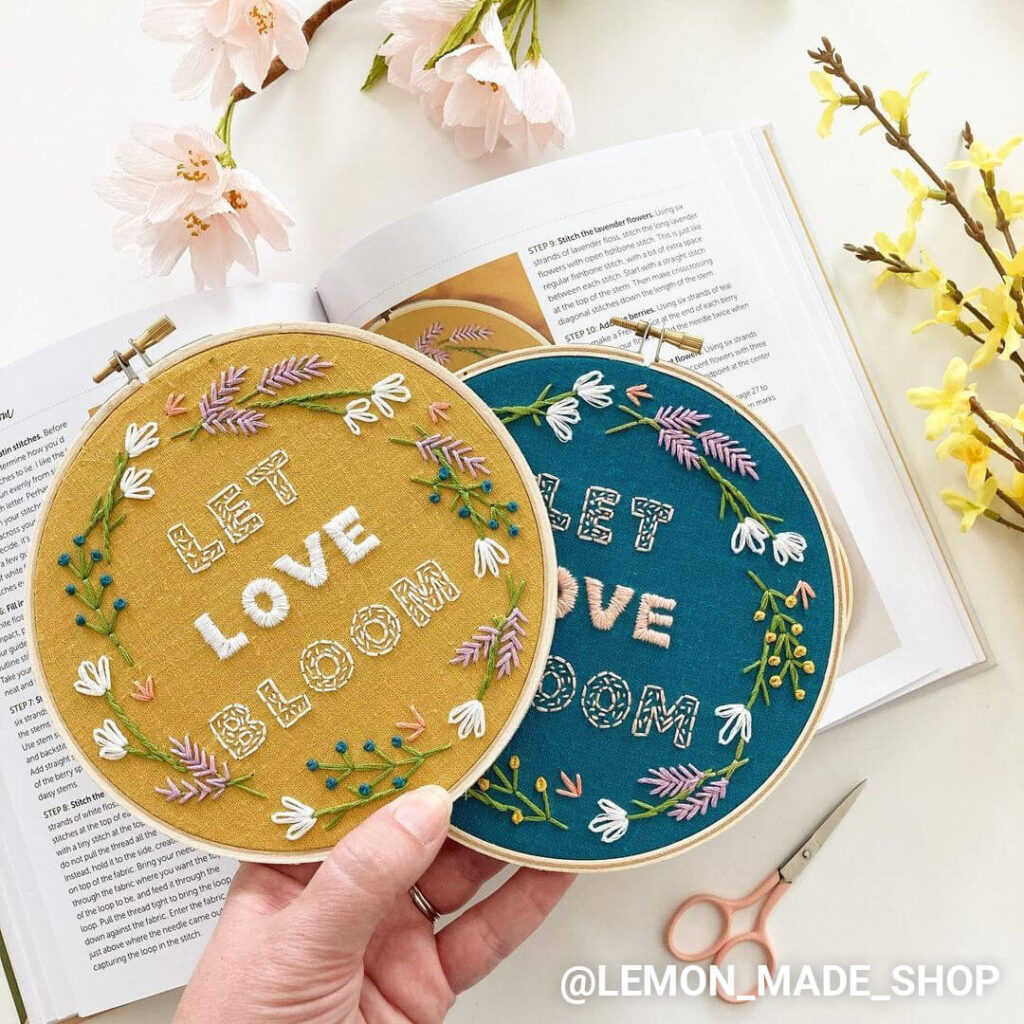 The Freshly Stitched: Modern Embroidery Projects for Absolute Beginners book by Celeste Johnston (aka. @lemon_made_shop) is everything you need to join in the modern stitching revival!
Learn 12 beautiful stitching projects from Celeste, whose hand-stitched houseplants, flowers, and animals, as well as uplifting words, have won her a worldwide following. More about this book here.
For a chance to win this book, you'll have to:
Visit this page every Wednesday in April to see one Mystery Palette posted.
The Mystery Palette will be one of 600+ palettes currently listed on this site. Your task will be to figure out which one!
There will be hints
Once you think you have the correct answer, post a comment in the comment form below with your guess
All comments will remain hidden until the next Mystery Palette is released the following week.  On May the 6th one winner will be chosen randomly from stitchers who had four correct guesses.
---
WEEK ONE
You have until the end of Sunday 11th April  PDT to enter this first round.
Below is the Mystery Palette of the first week of April. It is a stitch palette released last Winter, somewhere between SPA470 and SPA540. If you're unsure, a little searching can go a long way!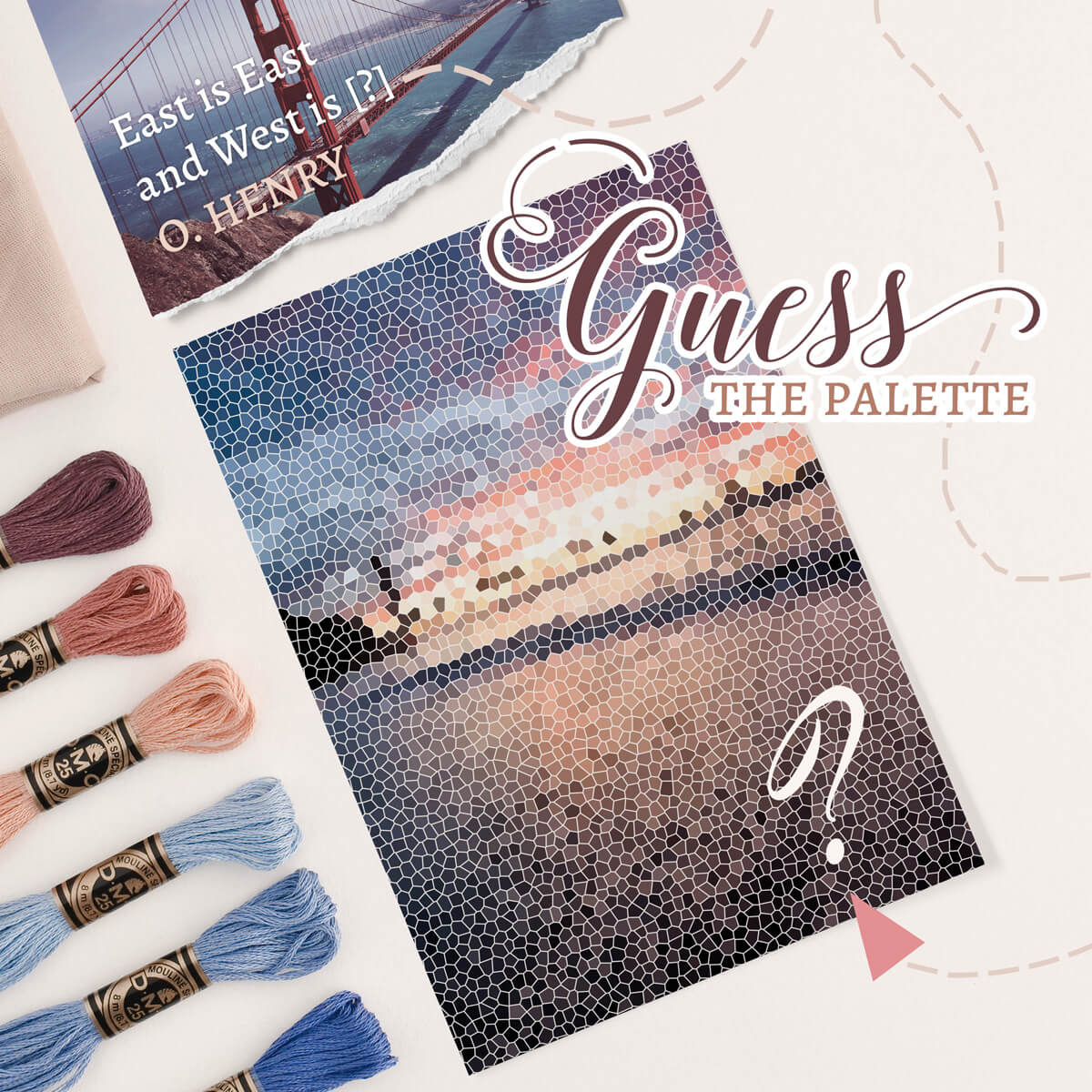 So, what's your guess? Write in the comments below with your best guess. The correct answer will be revealed to you next week!