Win a modern embroidery starter kit, worth $85
19 Aug 2021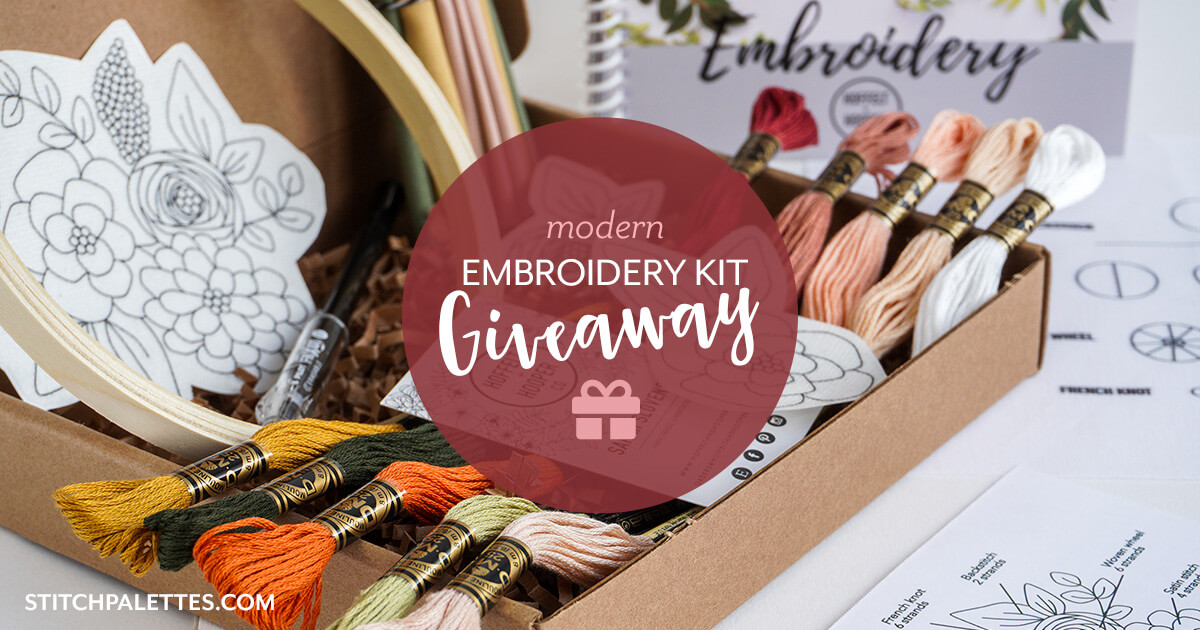 Embroidery kits are becoming more and more trendy in the stitching world, and there's many good reasons why that is so.
They are perfect for beginners because they have everything to complete your first embroidery project including skeins of floss, fabric and detailed instructions.
They are fabulous for advanced stitchers as well because even though we know how to do most of the stitches, these kits come with exciting goodies that we probably don't already own, and are unique to each seller.
If you've been eyeing an embroidery kit on Etsy, you know that there's many options available and some of them can get fairly expensive.
There's a lot of thought, care and materials included in these kits so I believe the price is justified, but doing a thorough research to find the perfect kit for your needs is a must if you want to spend your money well.
It is through this research where I found Sarah's shop, Hoffelt & Hooper Co.
Hoffelt & Hooper Co. is a small family-owned and family-operated business with a passion for creating beautiful, personal pieces of art. Sarah opened her Etsy shop back in 2016, and since then her shop flourished, becoming one of the most sought-after sellers of hand embroidery kits that sold 17,000+ pieces over the years.
What you could win
Today I'm thrilled to announce that I'll be giving away one her kits: The Hand Embroidery Starter Kit. Here's a picture of what it contains:
This kit is perfect for beginners who are trying embroidery for the first time. It includes everything you need to learn to hand embroider, both practice pieces and the supplies to complete a project.
To see the exact items included in the kit click here, and read the product description on the page that you're taken to.
How to enter
For a chance to win this kit all you have to do is:
Scroll down to the comment section bellow and write a comment with the name or number of your favorite Stitch Palette
Share this post on whichever social media channel you use (the winner will be asked to show proof of sharing)
The giveaway is open until midnight, 31st of August and is open to all legal residents of the US, UK, Canada, Europe, Australia and New Zealand.
The winner will be chosen randomly and notified on Thursday, September 2nd.
Use the buttons below to share this post, and good luck to all of you!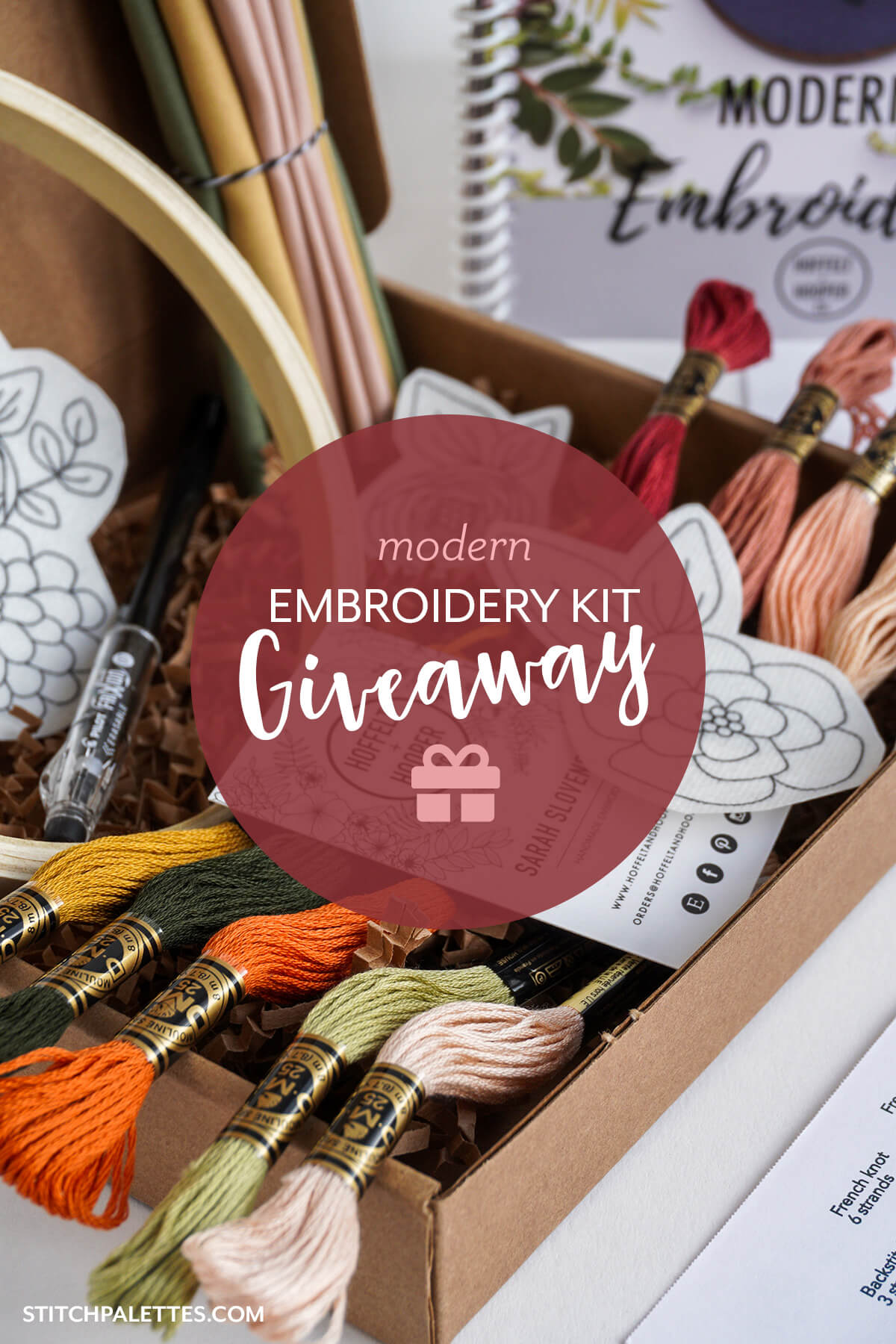 ---
Disclaimer
This giveaway is sponsored by Etsy. Etsy, Inc. is an American e-commerce company focused on handmade or vintage items and craft supplies.
Quick disclosure: this post contains affiliate links which means I get a tiny commission if you purchase after clicking. This comes at no extra cost to you and helps me keep this site running by creating new posts & palettes regularly. Thank you for your support.